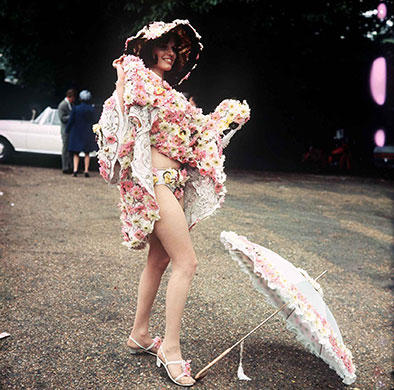 Klicka
HÄR
för en fint album av bilder från Ascot genom åren på The Guardian.
Click HERE for a lovely selection of Ascot photos from the Guardian.
Med det kungliga brölloppet här i Stockholm, och Ascot i full sving i England är det perfekt timing för intressanta hattar! I Augusti visar butiken upp en utställning av ett dussin konstnärer som jobbat kring temat "accessoirer". Mitt och Michaels bidrag är centrerat runt bröderna Grimms sagor och kommer bestå av stiliserade bilder av de accessoirer jag håller på att producera. Den första hatten handlar om kärlek, sorg och att vara lite udda. Bilder kommer snart!
With the royal wedding in Stockholm today, and Ascot madness in full swing in the UK, it's the perfect time for some interesting headwear! In August, the shop will be showcasing a dozen artists who have been working around the theme of accessories. Michael and I are making a contribution inspired by the Brothers Grimm fairytaled, and will consist of heavily stylised images of the accessories I am making at the moment. The first hat is about love, sadness, and being a bit of a freak. Pictures coming soon!